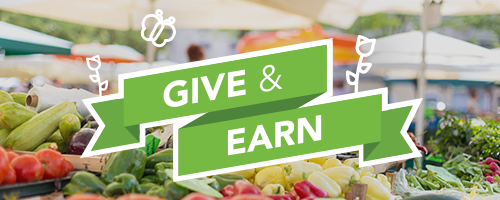 Did you sign up for Checkout 51 yet?  For a short time, if YOU refer a friend to Checkout 51, when they redeem their first offer, you BOTH get a $5 bonus!  Your friend must sign up by June 15th and redeem an offer by Jun 20th.
What is Checkout 51?  Checkout 51 is one of the 4 MUST have couponing apps for groceries, toiletries, and household items.  They even have a weekly drawing for $500.
How the Checkout 51 app works:
Every Thursday, Checkout 51 updates offers.  Browse the offers and buy products at any store.
Upload your receipt using Checkout 51.
Checkout 51 will confirm your purchase and credit your account.
When your account balance reaches $20, you can cash out and they will mail you a check.
To get in on this Checkout 51 customer referral bonus:
You should receive an e-mail from Checkout 51 with your personal referral link. You can also log into your account online and find your personal link.
Let all your buddies know about Checkout 51.
Your friend signs up by June 15th and redeems an offer by June 20th, they receive a $5 bonus
You receive a $5 bonus for EACH friend that signs up and redeems an offer.
It's like an Oprah's favorite things episode.  You get $5, You get $5, You get $5.  Check it out!
This post contains affiliate links